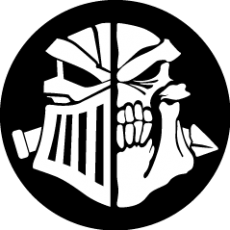 Details
Location

Categories

Tags

Kingston Gaming Nexus
270 Bagot St.
Bookings
Contact
Cost: $0.00
Spaces: 26 remaining
Organiser: Agatha Dobosz
Event Phone Number: (613) 546-2565
Event Description
Champions is a more limited format, where you play warcasters/warlocks from a rotating list of 4. The casters for this season are:
Cygnar: Darius, Jakes, Maddox, Kraye
Menoth: Durant, Harbinger, Malekus, Testament
Khador: Kozlov, Strakhov, Malakov, Old Witch
Cryx: Agathia, Deneghra2, Gaspy2, Aiakos
Ret: Elara, Thyron, Helynna, Garryth
CoC: Aurora, Mother, Axis, Syntherion
Mercs: Macbain, Magnus2, Ossrum, Cyphon
Trolls: Grim1, Doomy2, Horgle, Ragnor
Circle: Morvahna1, Mohsar, Una, Tanith
Skorne: Mordikaar, Naaresh, Zaadesh, Xekaar
Legion: Kryssa, Fyanna, Kallus, Saeryn
Minions: Rask, Jaga-Jaga, Helga, Sturm & Drang
The tournament will be 2 list, D&C 1. The 2nd list is optional if you want to just play one! Painting not required. Standard Deathclock. Proxies will be allowed for casters on the list that have not been widely released yet, but make sure they're obvious, reasonable, and your opponent knows who it's supposed to be.
Bookings
Capacity
This event has space for 32. 6 bookings have been received, and 26 spaces are available.
Attendees
Confirmed
Unconfirmed

Closs
Paul Campbell
Tyler/Mike Cranston
Ben Carver
Alain Wright
Register Now
Bookings are closed for this event.